We create interactive true crime murder mystery experiences.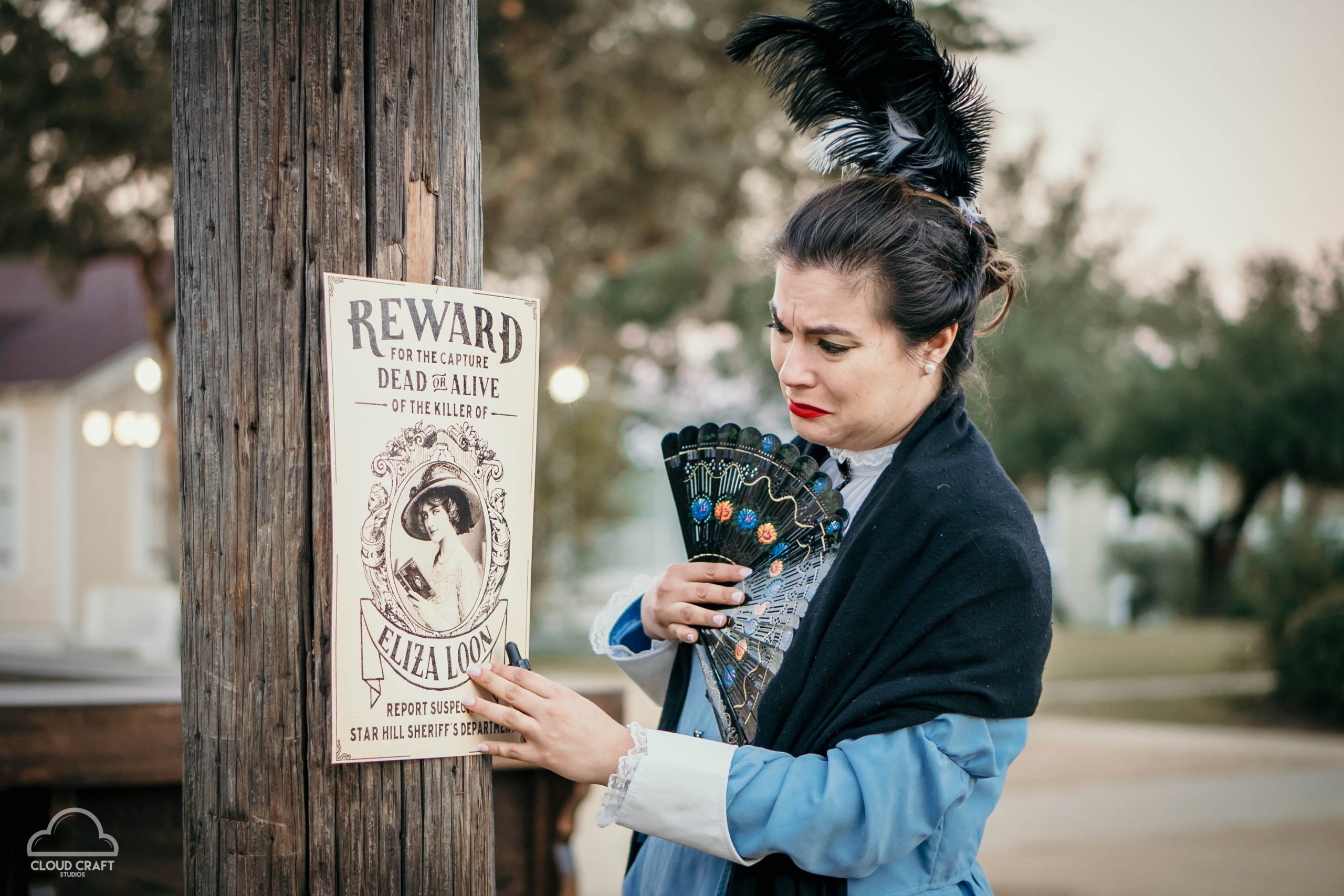 Our Story
It was a blistering summer afternoon in New York City in 2009. Carlo had received a phone call from a close friend "Hey! I think you should go check this thing out…it sounds a lot like this thing you're cooking up!". This "thing" the friend was calling about was a new piece of theater happening through city streets. Carlo decided to buy a ticket, and within a couple of days, he received a phone call from a mysterious man telling him to meet him at a specific location at a particular time. The game was on! On D-Day, Carlo showed up full of excitement and anticipation. The outcome of that experience (which shall remain nameless) was utterly disappointing and not even close to "real" theater. But what it had done was tell Carlo that his idea of immersing audiences in the middle of a crime, in which fantastic actors and actual historical events would elevate the work from trite "murder mystery" to a dynamic interactive theatrical experience… could work. Within six months, the Ryan Case 1873 was born. A year later LIT was nominated for a prestigious Drama Desk Award!
Keep your heart open and eyes wide; one never knows where inspiration will come!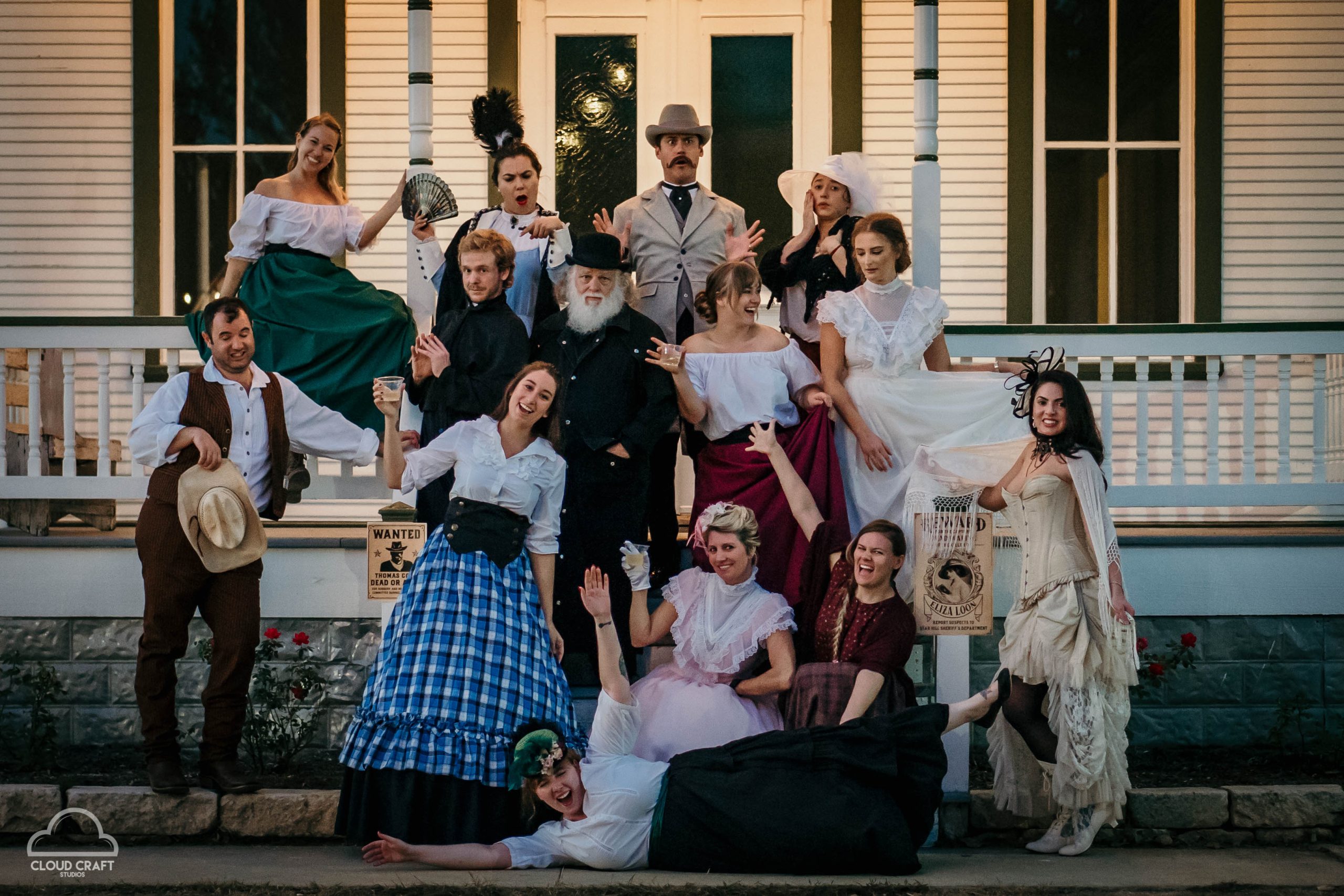 Our Vision
Our work is a reinvention of the corny, pun-laden farces, typical of murder mystery theater. Live in Theater goes far beyond the "Murder Mystery Party", instead we foster dynamic content that speaks to our clientele with intelligence, insight, and historically researched truth. Drawn from the twin worlds of true-crime murder mysteries and unsolved historical cases, real events serve as the inspiration for each experience.
Spearheaded by creative director, founder, and visionary Carlo D'Amore, and actualized by a team of some of the country's best interactive actors, the result is a collection of shows that are: grounded in reality, hilarious, and furiously compelling. With Live in Theater you and your team become the center of the action, you inhabit the worlds we create, as well as having the highly uncommon experience of interacting with characters you would never meet, let alone interrogate. With Live in Theater you get to… Live in Theater.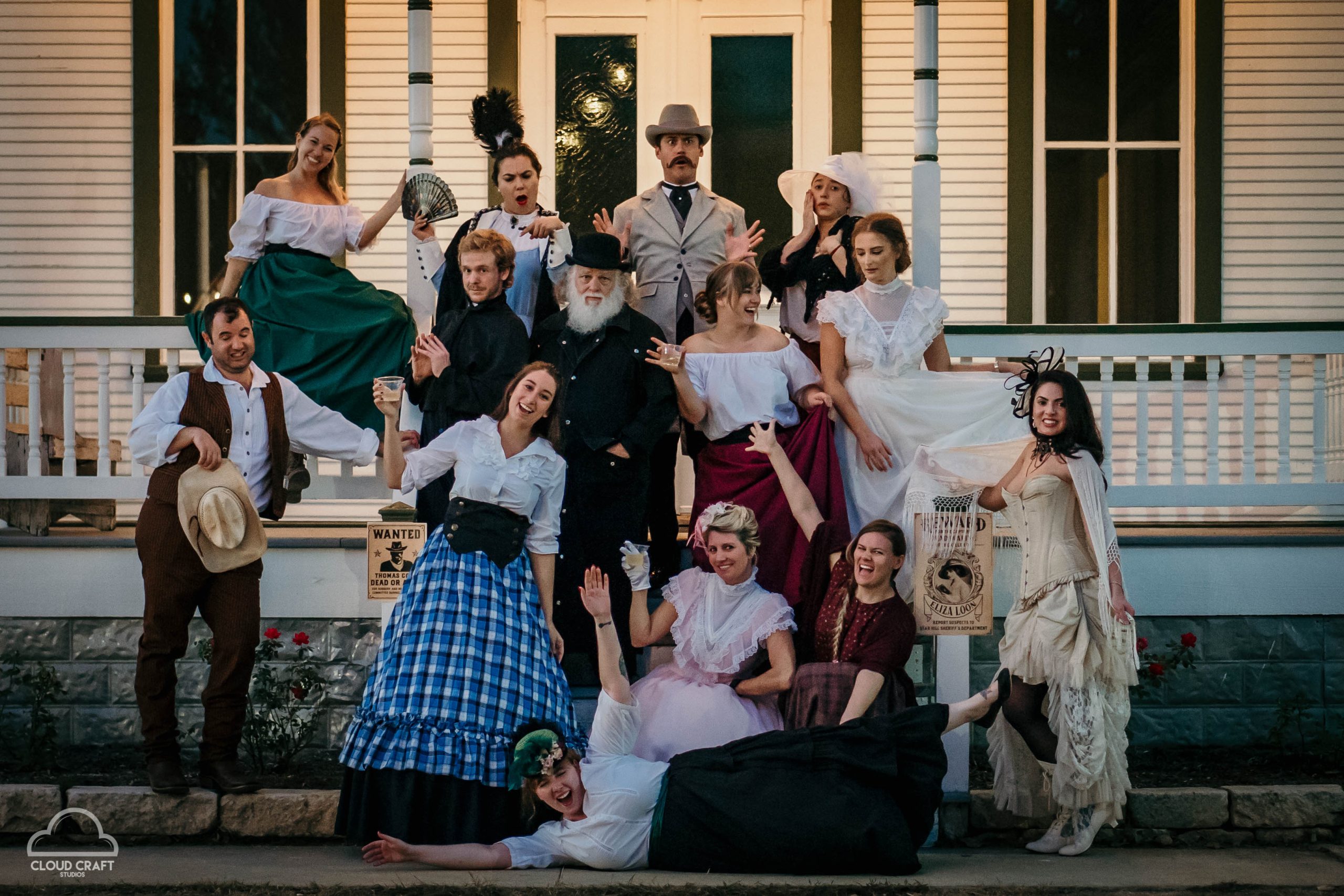 The Team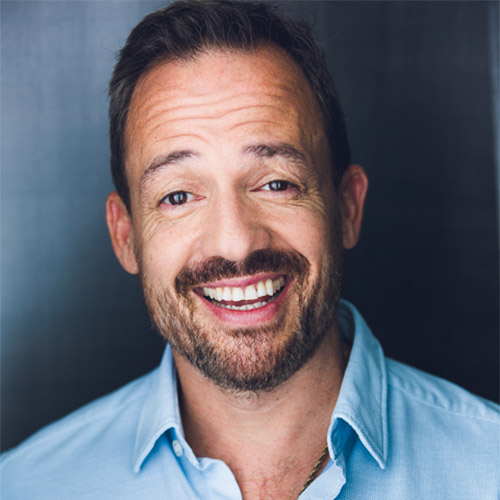 Originally from Lima, Peru of Italian roots, Carlo is LITs creative entrepreneur and an avid storyteller. His work has been featured in the N.Y Times, N.Y Mag, CBS, GQ, NBC, The Times of London, SF Chronicle, and Verge, to name a few. He started LIT because he knows contemporary audiences crave a different and innovative way to interact with their entertainment.
Carlo D'Amore
Creative Director and Founder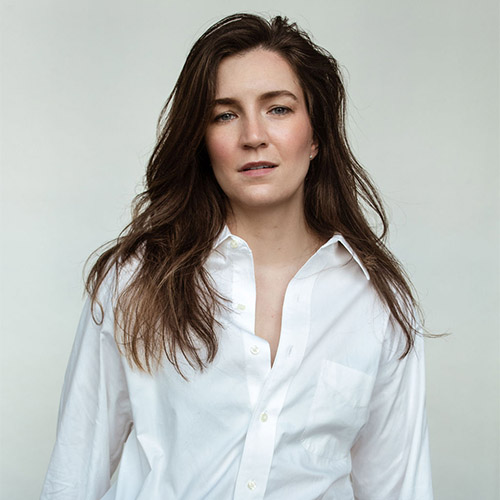 NY-based actor, producer, and writer. She has appeared in network television shows such as The Looming Tower (Hulu), Almost Family (Fox), FBI Most Wanted (CBS), New Amsterdam (NBC), and Dead Ringers (coming soon to Amazon).
Phoebe Dunn
LIT Company Member, Creator, Administrator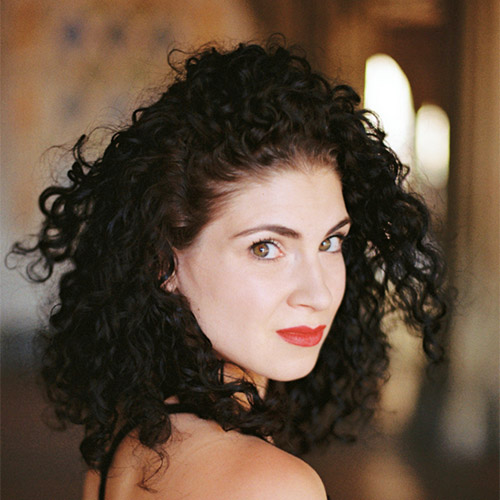 Brooklyn-based actor, director, and theatre-maker. A graduate of the conservatory at the Atlantic Acting School, Sarah has also studied at Stella Adler and the Pearl Conservatory. She has served as the founding Artistic Director of Rebel Playhouse - a company producing Theatre for Young Audiences - since 2016.
Sarah Sutliff
LIT Company Member, Creator, and Administrator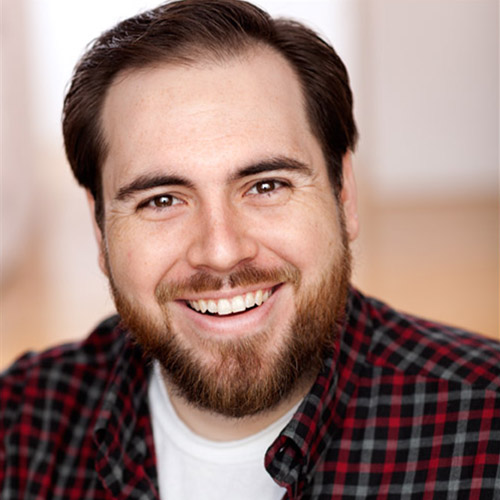 Actor and comedian specializing in interactive entertainment. He's worked with Live in Theater in performance and development for over a decade. "LIT has the most unique interactive shows. The stories involve real people dealing with extraordinary situations and the audience is invited to get invested."
Collin Blackard
LIT Company Member, Creator, and Administrator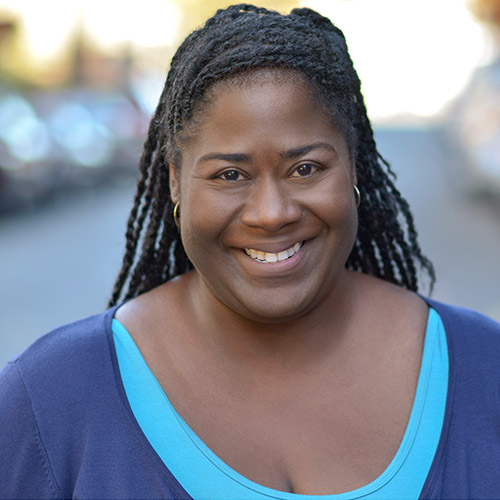 Actor, singer, writer, and director. Her favorite roles include Mrs. Corry in "Mary Poppins" and Mabel in "Fame: The Musical". Working with LIT gives Desi the opportunity to play with people from all across the world. "When we break the 4th wall there is a different level of fun and exploration for me as an actor."
Desi Waters
LIT Company Member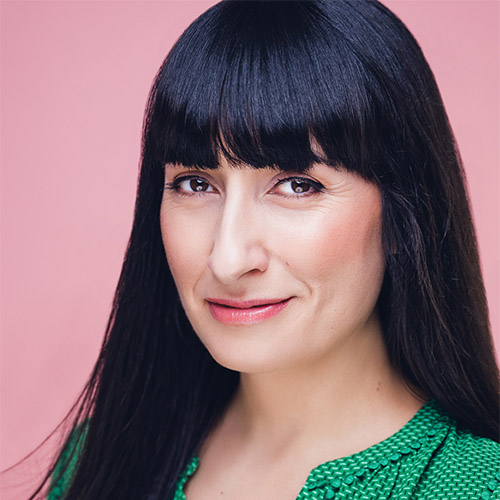 Born and raised in Mississauga, Ontario, Christine splits her time between New York and Toronto. She recently played the role of ``Grandma Who`` in the 2019 and 2021 US National Tours of How The Grinch Stole Christmas! She loves all things interactive, and therefore loves working with LIT!
Christine Aziz
LIT Company Member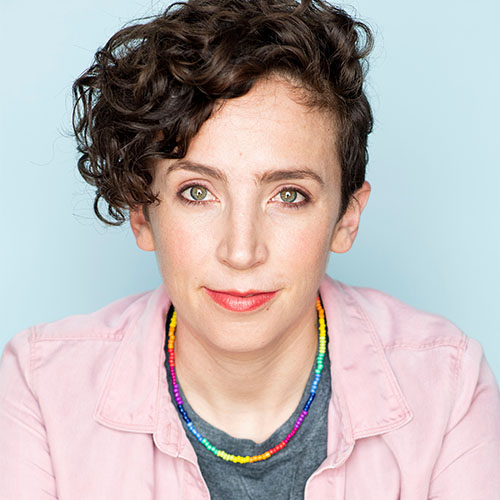 Queer writer-actor who grew up on a Texas horse farm and now lives in Los Angeles, California. She has a background in improvisation and writing from Groundlings Sunday Company, the Impro Theatre Main Company, and Ripley Improv. She is also a writer-actor member of Bespoke Plays. She originated the role of Luz in Murder in La La Land with LIT!
Madi Goff
LIT Company Member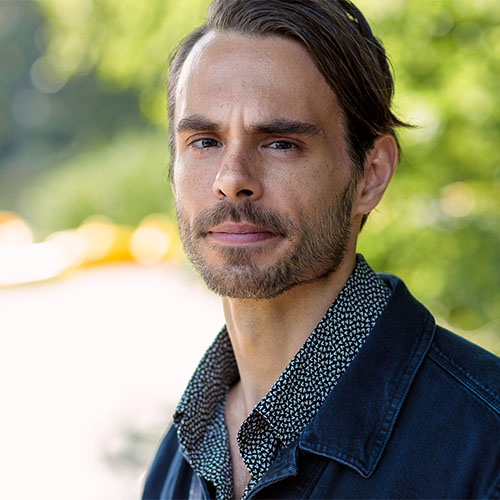 Brooklyn-based Actor, Director, and Producer. Originally from Franklin, Tennessee, Konrad is a graduate of Belmont University and the Lee Strasburg Theatre & Film Institute. Konrad loves performing in immersive theatrical productions and experiences with Live in Theater!
Konrad Custer
LIT Company Member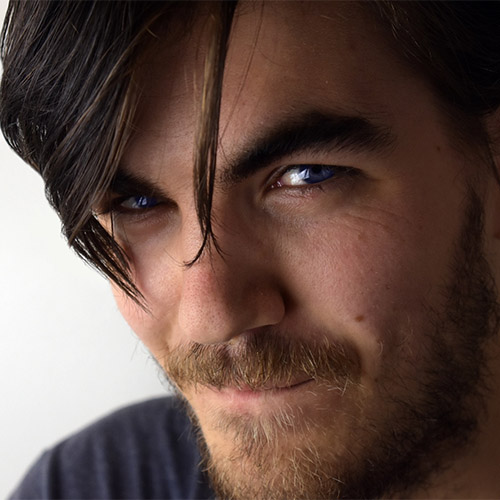 Thomas is an award-winning actor, playwright, and musician. Acting credits include Broad City, Meshahnye, and multiple roles with Live In Theatre. WB Yeats Prize winner for his play Dorothy of Nowhere. Has played guitar across the city at venues including the Hard Rock Cafe Times Square.
Thomas Burns Scully
LIT Company Member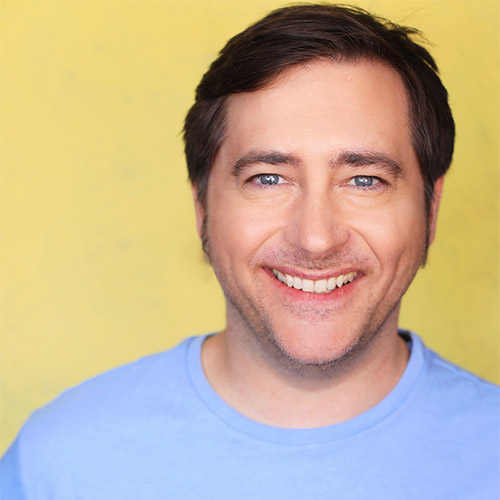 Los Angeles resident transplanted from Portland, Oregon in the '90s, but not before stopping off in Atlanta, Georgia for a few years and founding Dad's Garage Theatre. He loves LIT because he gets to use his improv skills to entertain people all over the world. He lives with 2 cats who are very polite.
Joseph Limbaugh
LIT Company Member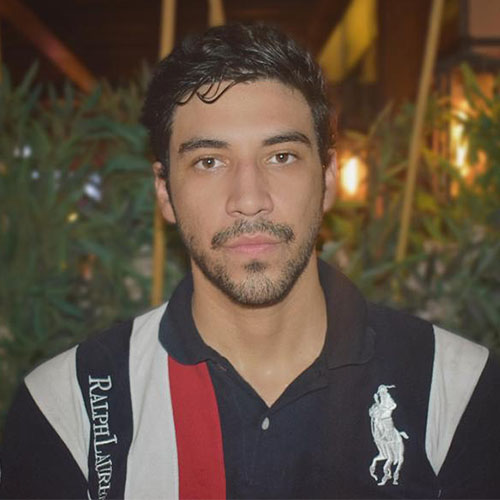 Mario is a co-founder of Cross Bronx Crew, an award-winning theatre company. Recently he participated in Dubai's Short & Sweet theatre festival; and won the Best Actor Award 2021. "I joined LIT in 2014, it's been an incredible journey."
Mario Silva
LIT Company Member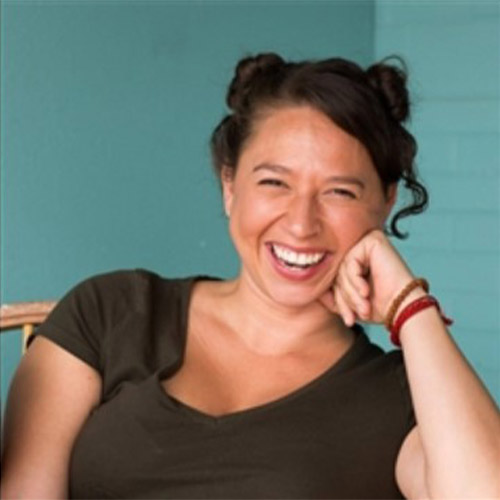 Artist, educator, organizer, and dog/cat/plant-mom based in Austin, TX. She holds a B.A. in Theater from the University of Southern California and studied interactive storytelling with Deep Dive Austin. Working with LIT is one of her favorite things because she gets to play with actors and audiences from all over the world!
Olivia Jiménez
LIT Company Member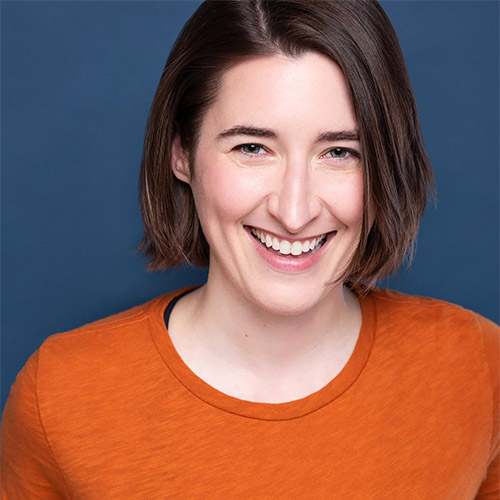 Actor, composer, lyricist and a fresh transplant from NYC to the mountains of North Carolina. After years of working in both regional and New York theatre, she is thrilled to now have the option to perform virtually (in slippers), alongside an amazing crew of actors and troublemakers.
Dax Dupuy
LIT Company Member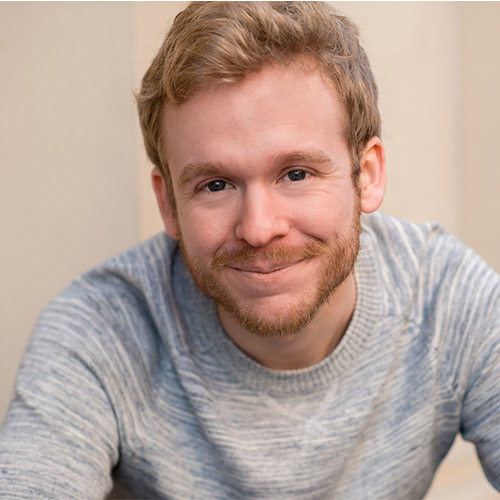 Kevin has worked in both New York City and Austin, Texas as an actor, producer, and arts educator, primarily in the field of interactive performance. He now works primarily in education, using what he learned from theater to find new ways to engage learners through play.
Kevin Percival
LIT Company Member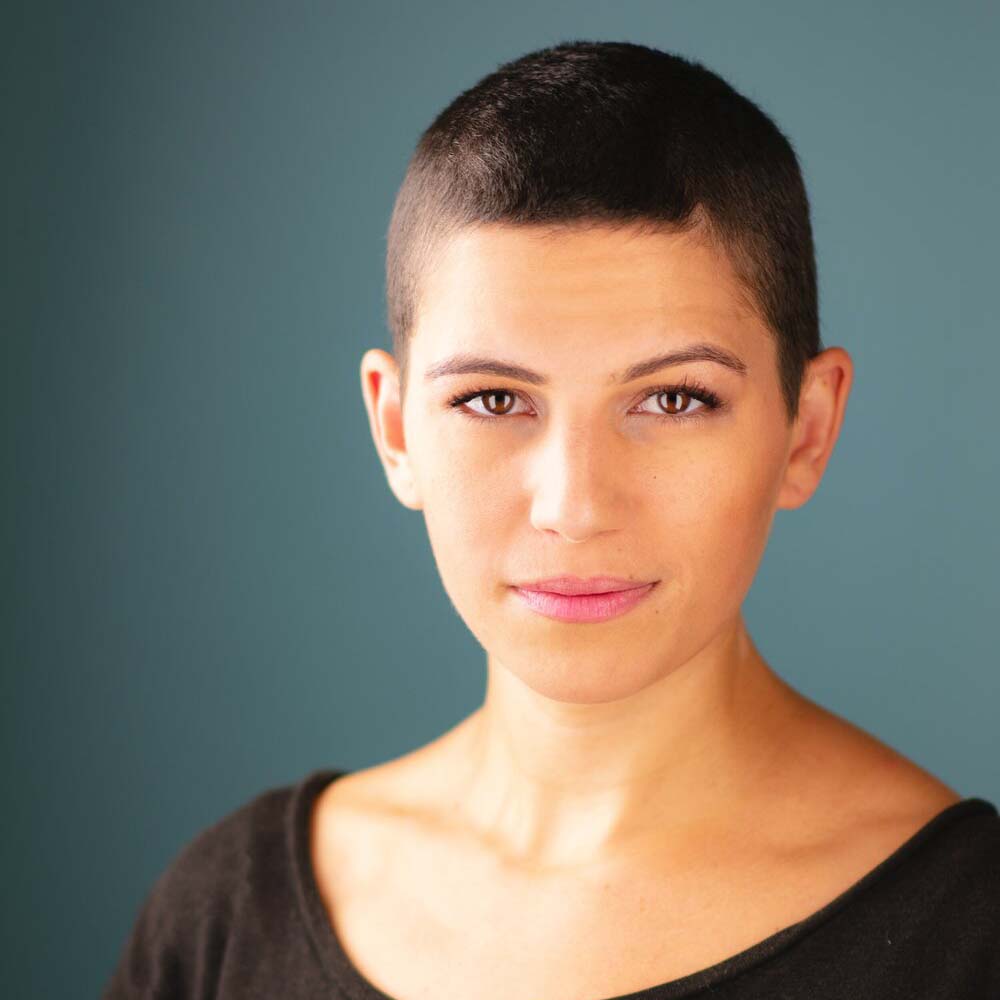 Nicole Orabona (she/hers) is a queer, Latinx theater maker who splits her time between a 45-year-old boat in NYC and a 100-year-old house in Berkshire County, MA. With a passion for interactive and immersive theatre, she has worked on over 30 interactive productions and prestige immersive events for clients that include Netflix and MGM, and, of course, Live in Theatre. Watch for her on upcoming Netflix and Hulu shows.
Nicole Orabona
LIT Company Member
Immersive Murder Mystery for Online Team Building
See All Immersive Murder Mystery Shows